Adani's 5 shares fall, the storm stopped rapidly…. what will happen now
Friends, the shares of Adani Group companies have been experiencing a turbulent ride in the past three trading days. However, on Wednesday, they couldn't sustain their stormy pace. During the early trading session in the stock market, Adani shares were conducting their business in the green. But suddenly, these shares started to decline rapidly. Today, we are witnessing a decline in five Adani shares.
If we look at the list of these declines, it includes companies ranging from Adani Enterprises to Adani Power.
Also Read: Right time to invest in Vodafone-Idea?
Adani's stock has seen a decline
Talking about Adani Enterprises, at 2:00 PM, the company's shares were trading at ₹2,484.65 with a decline of 5.66% or ₹149. Due to this decline, the market capitalization of Adani Group's flagship company has reduced from ₹3.15 lakh crore to ₹2.80 lakh crore. Adani Wilmar, on the other hand, has hit the lower circuit and experienced a significant drop of 4.99%, reaching ₹463.30.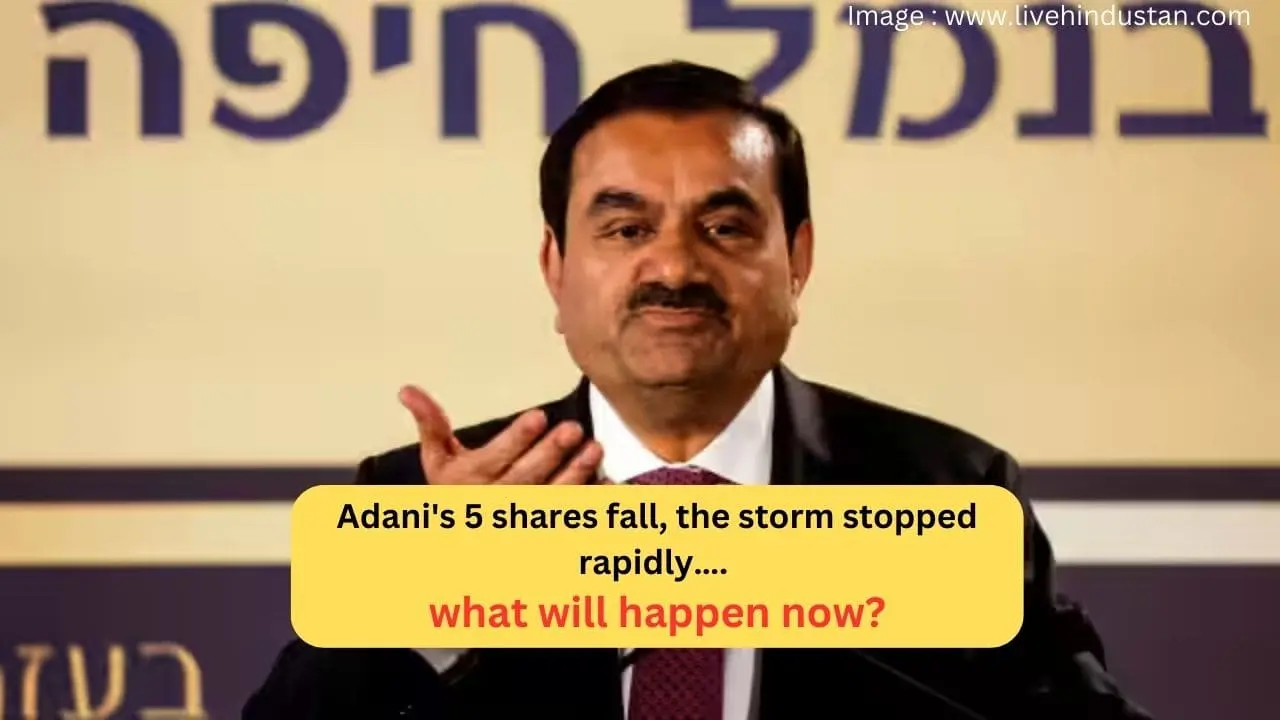 Adani Ports' shares were trading with a decline of 2.20%, while Adani Power's shares were down by 0.99%. Lastly, Adani Green Energy's shares were also trading with a decline of 0.99%.
These shares of Adani are continuously increasing
Friends, if we talk about the listed companies of the Adani Group in the stock market, here are the recent updates:
Adani Total Gas: The shares of Adani Total Gas have increased by 5% and are trading at ₹796.50.
Adani Transmission: The stock of Adani Transmission has seen a 5% surge and is priced at ₹911.40.
Adani TV (NDTV): The shares of NDTV have experienced a significant jump of 4.99% and are trading at ₹206.05.
ACIL (Adani Capital Limited): The shares of ACIL have risen by 1.68% and are currently at ₹1,788.80.
Ambuja Cement: Ambuja Cement is trending with a growth of 0.87% and is priced at ₹423.70.
Please note that these figures are subject to market fluctuations and may change over time. It's essential to conduct thorough research and analysis before making any investment decisions.